Stimulating, practical, engaging and fun.
Participants will tap into their strengths, challenge their thinking, learn new ideas and techniques and practice applying them.
One-to-One, In-House & Open Programmes
Our programmes are run in group face to face settings, or on personal individual basis. They are designed to introduce participants to the latest thinking and evidence based concepts and are delivered using a variety of learning techniques. All are designed to be stimulating, practical, engaging and fun.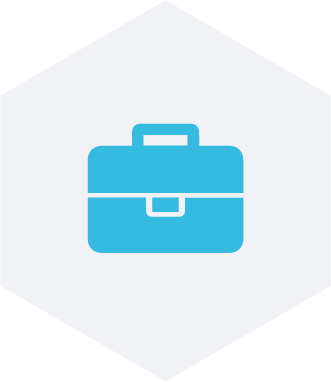 Job Search & Career Management
Know what you want next and present your best self to go for it!
Looking to the next career move can be prompted by job loss or an instinctive need for a change. Whatever the circumstances, at Coaching Matters we take a holistic approach. As well as supporting clients on the practical elements such as CV preparation, Job search and Interview Skills, we encourage taking a step back and working out what will really give job satisfaction and filfill all current and future needs.
More Info
 We all have more than one career in us and this is a great oppurtunity to explore the possibilities, re-assess your talents and skills and think about getting your work life to work for you. We help to make this transition a positive, open, empowering and fruitful experience.
We provide a comprehensive end to end programme to guide and support individuals through each step towards their next role.  Our approach is to inspire them to identify their goals, present their best selves and meet the challenge with confidence and enthusiasm.
Topics
Change and transition
Exploring work needs and desires
Taking stock of my talents, strengths and achievements
Crafting a strong CV and profile
Competency based interview preparation
Job search
Networking
Resilience tools and strategies
One to one coaching
Outcomes
Following the programme participants will:
Have explored and consciously decided on their work life goals

Have re-evaluated their strengths and skills

Be able to tell their story and demonstrate their value

Know how to present their best selves on paper, on line and in person

Have re-ignited their confidence

Have the tools to maintain motivation and self belief.
Format
3 x 2 hour live sessions via Zoom plus a 1.5 hour one to one coaching session.
The programme is delivered, using a variety of learning techniques including, presentation, discussion, exercises and personal reflection.
Flexibility
The programme can be tailored to suit in-company needs. Extra coaching sessions can be added on.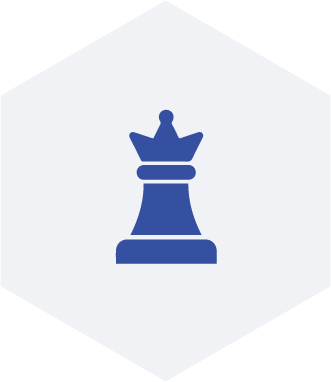 Planning Your Retirement – Looking To The Future 
50/60 Years young, what's next? 
Get ready to meet your next stage with clarity, confidence and excitement!
Longevity has given us the opportunity to take a new approach to 'life after work'.  With 25 to 30 active years ahead, many want to plan a whole new stage, where they can pursue new aspirations, tap into previously less used or even hidden talents and enjoy a stimulating and fulfilling next stage.  However, facing into such a big life change can be daunting –  we know we want this change, but don't know what it looks like or how to go about finding out!
More Info
This exciting programme was created from personal experience and passion.  It  brings a fresh innovative, practical approach to support the modern-day retiree, in transitioning to this stage and in identifying and creating the future they want
Programme Outline
The objective of the programme is to support the individual in preparing for what is one of life's most complex transitions and in getting the most from their next new stage.  Topics include:
Modern-day take on life in the 50s plus
'Thinking about our thinking' for this next stage
Change and Transition – how it works
Taking stock – Where am I now?
Identity – Who am I now and who will I be?
Letting go to allow the new to emerge
My passions, dreams and interests
What I want my next stage to look like
Building Resilience
My future vision
Finance for retirement (Format 1 only)
Follow up one to one coaching
Learning Outcomes
Following the programme, participants will:
Have been exposed to ideas and thinking re life after work in today's context
Have challenged their thinking for this next stage
Understand the process of transition
Have taken stock of where they are now and have re-evaluated their values
Be open to the opportunities and possibilities
Have more clarity on what they want their next stage to look like
Be on their journey to create their vision for their new future
Have the tools and strategies to meet any bumps along the way
Reflection Guide provided to capture learnings and insights during the programme and to keep for reference and further reflection.
Format
Format 1 – Group Face to Face
3 full day workshops delivered on 3 consecutive Fridays.
These rich and engaging workshops are delivered, using a variety of learning techniques including, group discussion, presentation, brainstorming, group and individual exercises, personal reflection.
Format 2 – Individual – On Zoom or Face to Face
4 X 2 hour, live one to one sessions, plus a follow up 1.5 hour coaching session.
To maximise the time in session, the client will be offered some exercises to complete between sessions.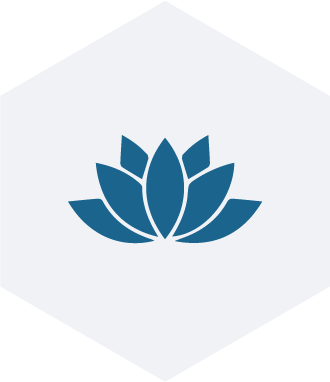 Everyday Wellbeing
How to understand and look after yourself better 
What creates wellbeing?  This unique programme will explore ways to exercise our own wellbeing in a gentle way.  Offering an approach of ease and acceptance it introduces topics such as Acceptance, Purpose, Resilience, Generosity and Outlook – all of which have been scientifically proven to contribute to long term wellbeing.  It is not a programme of mindfulness training but rather explores the above topics through the approach of mindfulness and introduces some of the skills and techniques. It aims to equip the participants with a better understanding of their thoughts, emotions, reactions and behaviour and with some skills and techniques to respond to everyday life in a way that improves their wellbeing.
Designed and co delivered by Justin Phelan (Mindfulness Teacher) and Philomena McCabe
More Info
In this evidenced based programme we will introduce you to ideas and techniques which have been scientifically researched and have been shown to help in dealing with the ups and down of everyday life.
Topics
Understanding how the mind and brain work
Why we are the way we are
The four key pillars of wellbeing – Outlook, Attention, Resilience and Generosity
Paying attention to what is important
Responding to our thoughts and feelings in a more effective way
Understanding where our attitudes and beliefs come from
Practical skills and techniques
Learning Outcomes
Following the programme participants will have:
A better understanding of their thoughts, emotions, reactions and behaviours

Learned skills and techniques to help them respond more effectively to life's ups and downs

Been exposed to practical steps towards improving their wellbeing
Format
Co delivered by Justin Phelan and Philomena McCabe
Visit Everyday Wellbeing | Course | Ireland (wixsite.com)
4 X 1.5 hour sessions
The programme is delivered in a rich engaging workshop style which includes discussion, personal reflection and individual and group exercises.
Flexibility
The programme can be tailored to suit in-company needs and also run over 1 day or 2 half days.
Programmes can be designed and tailored to suit the organisation. Get in touch to discuss options.